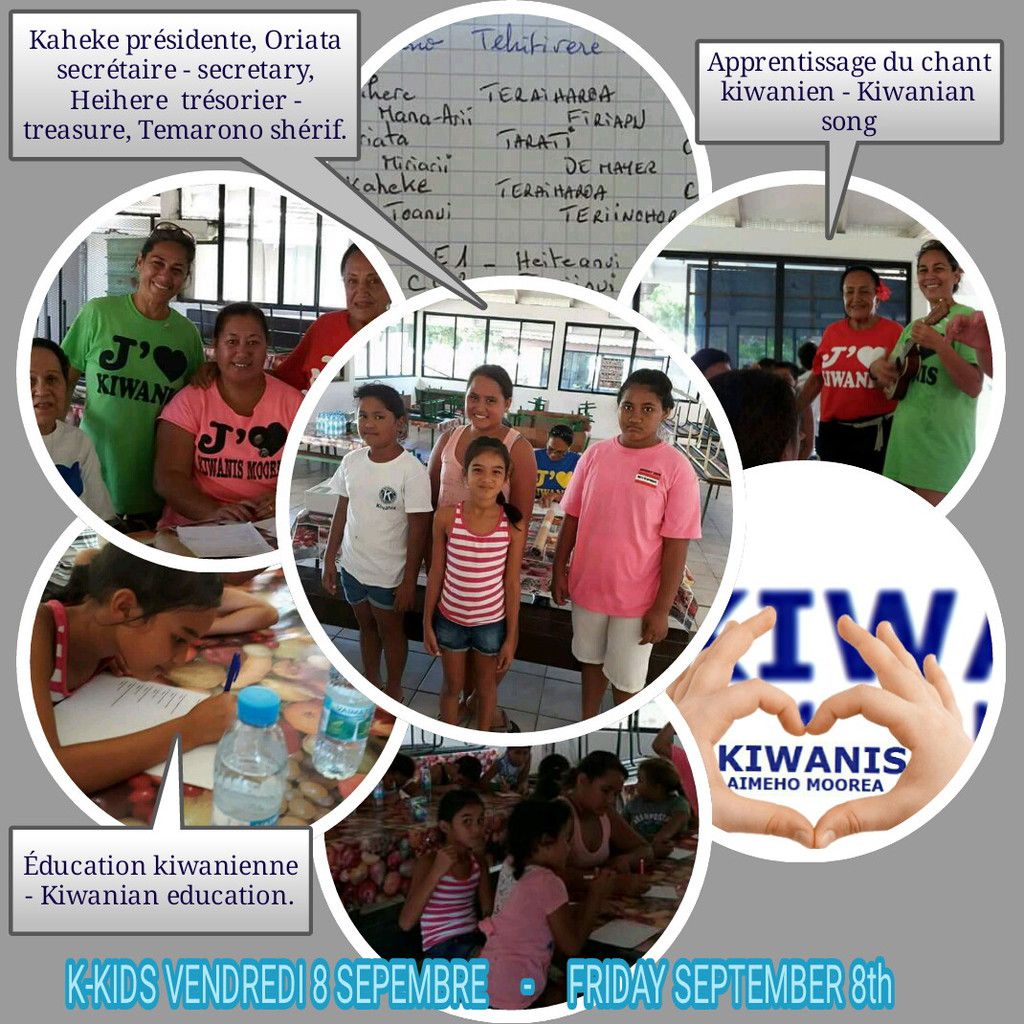 Cette année les élèves de CE1 ont été acceptés à leur demande expresse.
La matinée a débutée par la présentation du Kiwanis et de ses objectifs puis les enfants ont élu les officiers de leur club avec l'aide de Eimeo et Madgie et une éducation kiwanienne leur a été enseignée par Béline et Fifi. Après le goûter offert par notre club, les enfants ont recopié le chant kiwanien de Kiki et O'ea leur a appris la mélodie et les frappés rythmiques pour que tous puissent entonner le chant au rythme du ukulele.
Une matinée qui a laissé tout le monde satisfait et content.
This year the students of CE1 have been accepted at their express request.
The morning began with the presentation of the Kiwanis and its objectives and then the children elected the officers of their club with the help of Eimeo and Madgie and a Kiwanian education was taught to them by Béline and Fifi. After the snack offered by our club, the children wrote the Kiwanian song of Kiki and O'ea taught them the melody and the rhythmic beats so that all could sing the song to the rhythm of the ukulele. A morning that left everyone satisfied and contented.